Record Temperatures from the Factory to your Customer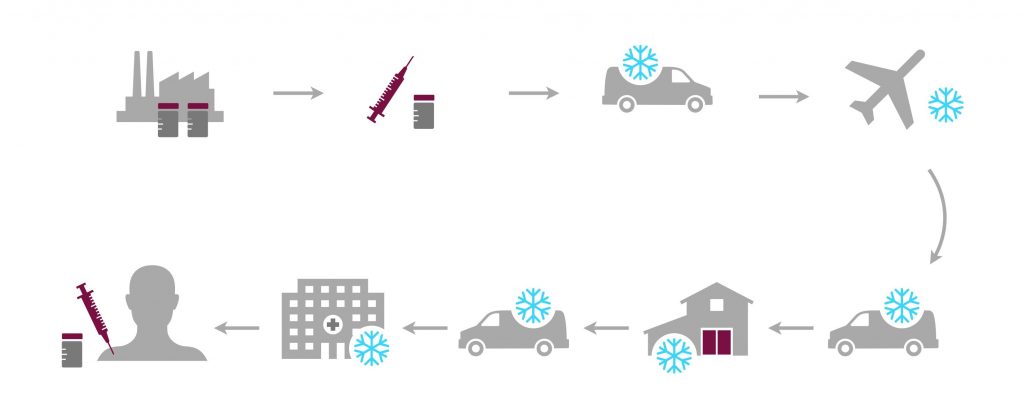 The cuplTag is cheap enough to afix to cold-chain packages. These may contain drugs, vaccines or food. The tag can be configured to collect 14 days of data at ~60 minute intervals.
The tag is scanned on its journey by any handler with access to a mobile phone. No app is required. When the tag is scanned, the temperature log is automatically uploaded to a webserver. A webhook can be configured to notify the shipper in the event a threshold temperature is exceeded. Corrective action can be taken before the package arrives. This will reduce delays and save money.
Customers can also scan the cuplTag on receipt of a package, because all they need is a phone with NFC and a web-browser. This will give added peace-of-mind.
When a tag reaches the end of the chain, it will usually not be viable to return it. Unlike competing products, it can be re-purposed or re-sold thanks to its open design.