1. A cuplTag logs temperature and humidity
Each new sample is passed to cuplcodec, which writes them to a circular buffer in a very long web address (specification). The example below contains 100 temperature and humidity samples. There is room for 192, before old samples are overwritten with new:
https://f3.cupl.uk/?t=CgA.&s=vyQABlGJ&v=00AAIB&x=AAA7AACu&q=MAPAMQS1MgXeNAcrNQmrNwtPOQ4XOxECPRQQPxdiQRrHRB1fRyEKSSXHTCm4Ty3LUjLxVjY5WTuTXT8fYESuZElOaE8Aa1TDb1moc16Nd2R0e2l8f290g3SNh3qWi4Cgj4W5k4uyl5DLm5bDn5vLo6Gyp6anq6t8r7BPsrbxtruRusAgvcSswckGxM1Ox9J0ytaHzdp40N5F0uLw1eV41-jt2usv3O5N3vE44PQA4fak4_gU5Pph5fuK5vyP5_5Q5_7u6P9Y6P-u6ACw6P-u6P9Y5_7u5_5Q5vyP5fuK5Pph4_gU4fak4PQA3vE43O5N2usv1-jt1eV40uLw0N5Fzdp4ytaHx9J0xM1OwckGvcSsusAgtruRsrbxr7BPq6t8p6ano6Gyn5vLm5bDeBEPDSSoNABkBAA~MDAwMDAwMDAwMDAwMDAwMDAwMDAwMDAwMDAwMDAwMDAwMDAwMDAwMDAwMDAwMDAwMDAwMDAwMDAwMDAwMDAwMDAwMDAwMDAw
The web address is stored as an NDEF URL record on the NFC tag.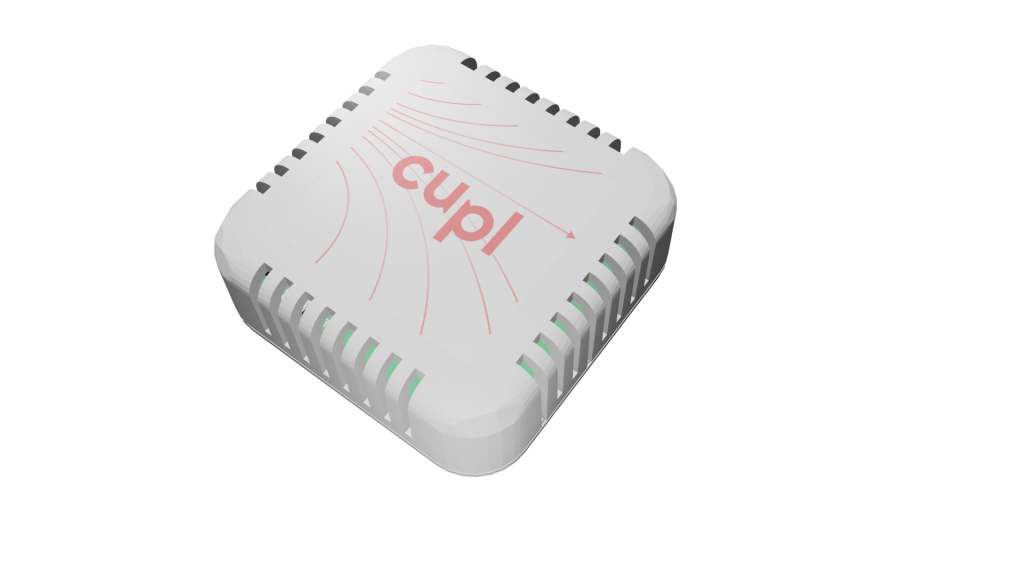 2. The cuplTag is read by a phone.
The web address is read by a phone with NFC. This automatically opens the cuplfrontend web application in a web browser.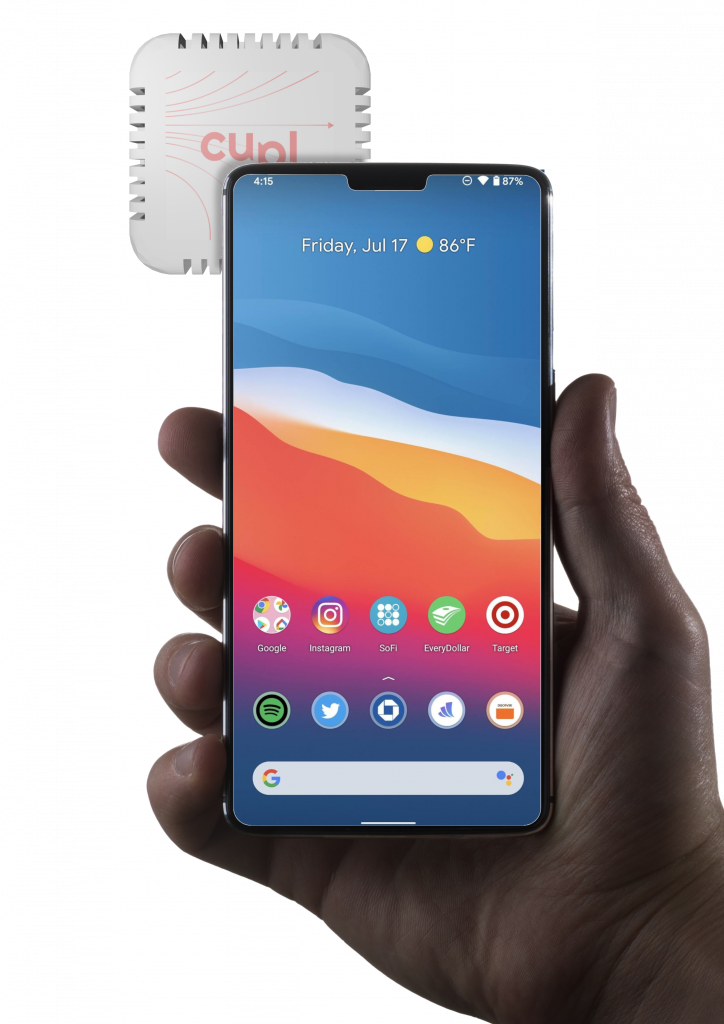 3. The web address is decoded.
Parts of the URL are passed to cuplbackend and in turn to the decoder part of cuplcodec. The output is a list of timestamped samples, which are stored in a database. All of this occurs automatically in under one second.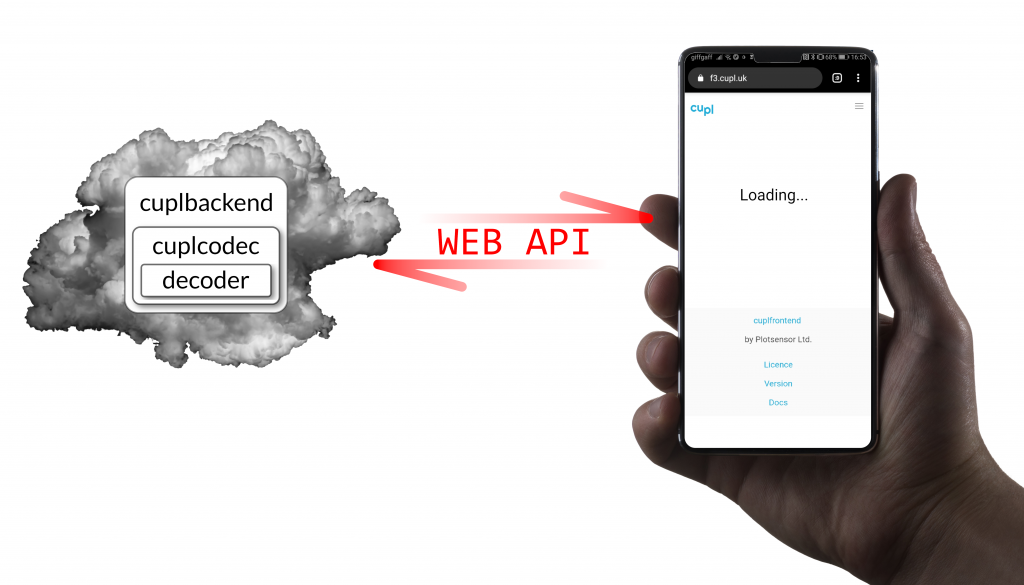 4. Samples are displayed.
Temperature and humidity data are presented to the user by the cuplfrontend web application. Samples are:
Retrieved by day, week or month.
Plotted in a graph and tabulated.
Exportable to CSV.